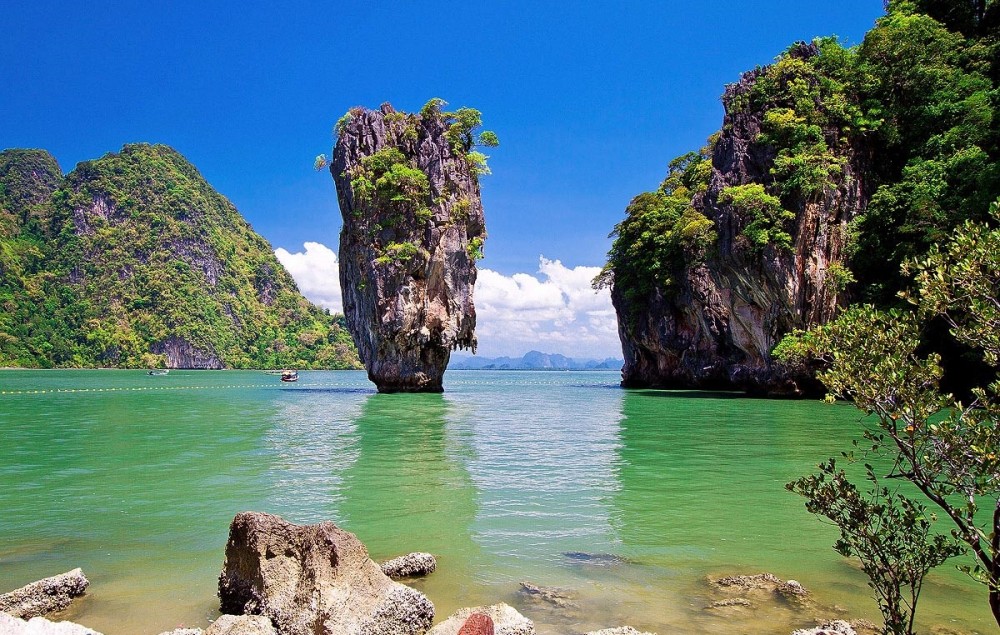 The mountainous island of Phuket – it's charming, beautiful and boasts something for every taste. Home to high-end resorts and a plethora of entertainment options, there's no wonder why people swarm to the biggest of Thailand's islands every single year for a vacation in Phuket. Enjoying what this slice of Thai paradise has to offer requires learning a bit more about the southern province.
Here's five interesting facts we think you should absorb before booking Phuket vacation rentals:
1. Phuket is the largest island in Thailand - The Thai islands are some of the most visited by travellers on the planet. Out of its hundreds of picture-perfect islands, Phuket is the biggest, covering 543 km². Many of the island's peaks are moderate in size, so why not test out your rock climbing or hiking skills when booking Phuket rental apartments?
2. Phuket has a vibrant nightlife and entertainment scene - When you're not sipping wine on the balcony of the Phuket vacation rentals you choose, join party goers at the island's cluster of nightclubs. Alternatively, attend annual events, like the Phuket Vegetarian Festival or get your water guns at the ready for the fun-filled Songkran festival in April!
3. Phuket was devastated by the Tsunami - Back in 2004, an earthquake that erupted in the Indian Ocean resulted in seawater covering surrounding land, Phuket included. Don't worry though because now, plenty of Phuket vacation rentals have been rebuilt or renovated following the natural disaster, as have tourist attractions, restaurants and businesses.
4. Phuket was once known as 'Thalang' - Phuket rental apartments would once have been known as 'Thalang' rental apartments. Why, you ask? Well, the name translates to 'cape' and it is derived from the ancient Malay language.
5. Phuket is home to numerous landmarks - Your daily schedule will be jam-packed when you enjoy a vacation in Phuket, because landmarks like Wat Chalong Temple, Radar Hill Viewpoint and Phang Nga Bay's very famous James Bond Island are easily accessible from most parts of the island.
Our luxury condos in Phuket are conveniently located and by getting in touch, you can indulge in luxury and explore
the island's amazing limestones cliffs. Call +66 (0) 81 89 161 43 for more information
or email norbert@coldwellbankerphuket.com